Available Now On-Demand
How do you make sure your billing system fits perfectly into
your IT architecture
and
support
s
your monetization process
?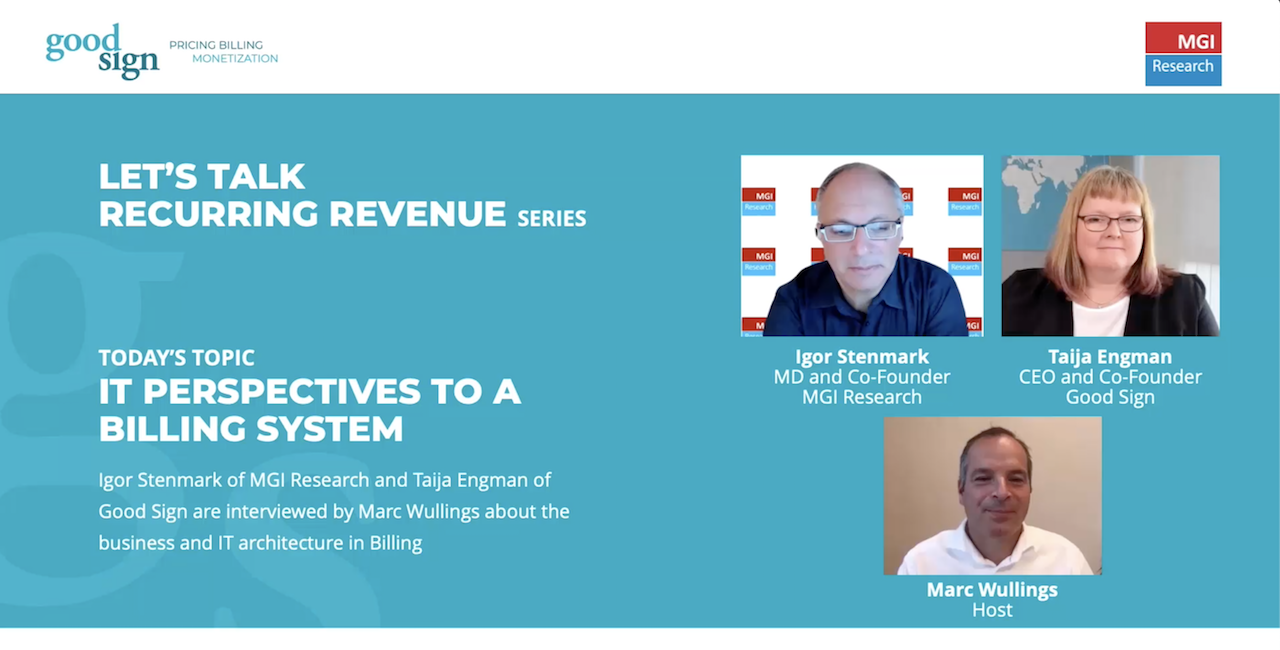 WEBINAR DISCUSSION TOPICS
What enterprise architecture elements agile monetization touches?
What agile monetization can do to keep your pricing and billing process future-proof?
Why integrated billing is important?
How to capture new data opportunities in business models?
How billing solutions complement ERP and CRM for better flexibility?
Real-life examples of how API-connectivity and integration strategy can benefit your business agility.
Unlocking billing data to customer satisfaction.
Advice from MGI Research what you should look for in a billing solution.
Hands-on tips on different aspects of billing that deserve additional attention.
ABOUT MGI
An independent industry analyst firm with a focus on modern business applications
https://www.mgiresearch.com/
Speakers:
Managing Director of MGI Research, Igor Stenmark
CEO of Good Sign, Taija Engman
Host: Marc Wullings