Why a recurring revenue software?
Why choose Good Sign to scale your business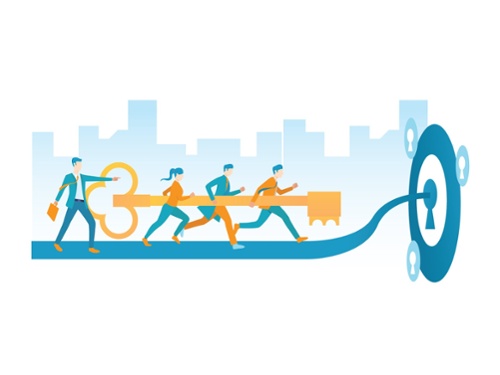 Why Choose Good Sign
Good Sign automates the pricing, billing, and monetization of your recurring revenue streams.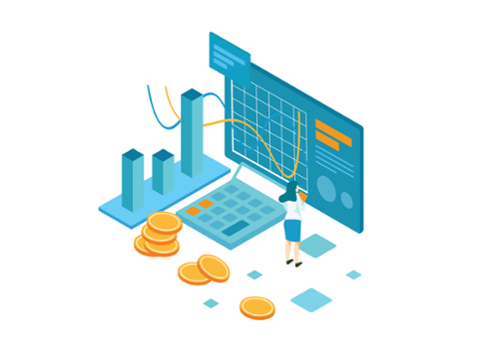 Your choice today
GOOD SIGN SOLVES YOUR PAIN POINTS
It is never too early to start using solid software to support a new business concept. No need to try to survive with semi-manual work, excel spreadsheets, or custom coding at launch.
Read what pain points we most often solve.
Our Essentials Plan contains the key functionalities allowing you to flexibly design and automate recurring pricing and billing. You can choose our Advanced Plan or Premium Plan for your pay-per-use needs.
You can also start simple and extend automation step-by-step as your business evolves.
CHANGE REQUIRES NEW CAPABILITY
Transformation drivers are changing business. New revenue models are launched. New software capabilities are needed to take on digitalization, servitization, data-driven business opportunities, and customer-centricity. Read more about why you need recurring revenue software.
PROVEN CUSTOMER SUCCESS
We are proud to support our customers in different recurring businesses.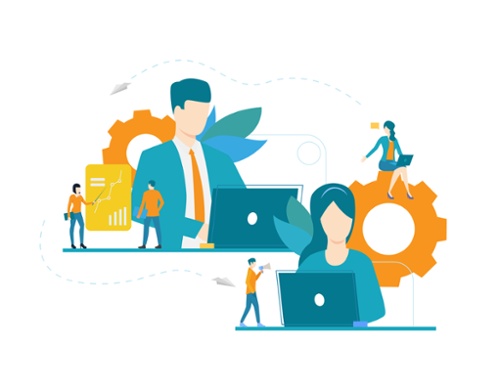 Your extensible choice
SATISFY DEMANDING PRICING AND BILLING NEEDS - NOW AND IN THE FUTURE
Our software offers you more than mere ERP suites or plain subscription billing systems. Our Premium Plan satisfies even the most demanding pricing and billing requirements.
We enable a free mix of pricing schemes for subscriptions, services, and assets. Up to most sophisticated pay-per-use pricing and dynamic data-driven rule-based pricing. You can satisfy any high-end customer-specific billing requirements with automated cost allocations or invoice line categories and match customers' invoice consolidation and split requirements.
AUTOMATE ALL OF RECURRING REVENUE ACCOUNTING
Our software allows you to extend financial automation beyond pricing and billing, both internally and for a complete partner ecosystem.
With our extended monetization options, you can automate all of the sale-related financial accounting including for example cost and transfer cost allocations, revenue recognition, and partner clearing.
YOU CAN AUTOMATE FULFILMENT END-TO-END
As a value-adding option, our software allows you to automate your recurring revenue monetization end-to-end.
You can manage subscriptions and fulfillment. You can orchestrate provisioning and change management for services both internally and for a complete partner ecosystem.
Read a blog post about how our customer Technopolis digitalized their process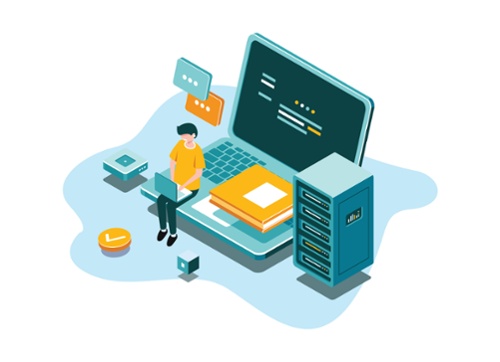 Your future-proof choice
FITS YOUR CURRENT IT LANDSCAPE AND CAN USE ANY SOURCE DATA
Good Sign Software provides you with new capabilities. It connects your CRM and E-commerce with usage-data, back-end financial systems, and ERP.
We provide API connectivity and dynamic data model to connect master data, automate source data handling and provide smooth data flow between systems.
Good Sign can interface with all your existing data sources simultaneously. Retrieved data can be freely used for setting charging rules and automating intelligent actions.
YOUR FUTURE-PROOF CHOICE
We enable the creating and scaling modern customer-centric and data-driven subscriptions and services.
Flexibility is in our heritage. Our software is built with a dynamic data model and an advanced rule engine.
Our software provides to your business scalability with intelligent automation functionality. Technical scalability is present in the dynamic database, replicability of critical functional areas, and extendable cloud capacity.
YOUR FELLOW IN SUCCESSFUL RECURRING BUSINESS
We are highly experienced professionals in the service business and in monetization software.
We are your fellow in a successful recurring business. We use our experience, enthusiasm, and intelligence to present you with future-proof software, solve your pain points, and enable the scaling of a business.
Why recurring revenue software is a must?
Transformation drivers, such as servitization, digitalization, data-driven business, and customer-centricity have a constantly growing impact. Businesses with new revenue models are launched.

Yesterday's systems cause pain since they cannot flexibly process recurring revenue streams. Future-proof pricing, billing, and monetization require new software capability.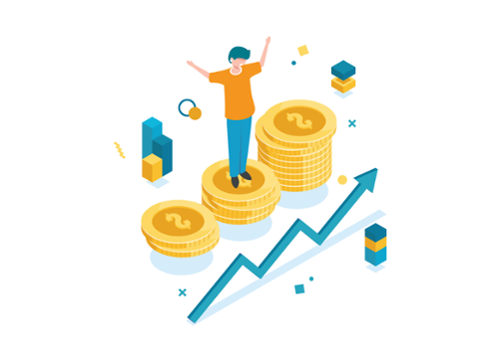 WHAT ARE YOUR BIGGEST PAIN POINTS IN RECURRING REVENUE?
1 REVENUE LEAKAGE EATS PROFITS?
Do you invoice everything you should? Do you lack a controlled way of measuring the usage of your services? Are you sure you know what you are entitled to bill?
Contracts and service descriptions would often allow billing 5-10 % more than current systems and processes catch as billable.
2 MONETIZATION PROCESS IS COSTLY AND CASH FLOW SLOW?
Do your employees spend a lot of time each month trying to figure out the justified billing amount? Do you spend significant time handling customer complaints?
When any service content, change and price-related aspects of a contract are left to manual administration, it quite unavoidably means costs, delays, errors, revenue leakage, and complaints.
3 NON-COMPLIANCE WITH ACCOUNTING STANDARDS AND NO SINGLE SOURCE OF TRUTH?
Would your customers be happier if only they received accurate and clear invoices? Would they be delighted to gain transparency from invoice lines to what has been billed? Should you have full traceability from original source data to invoice lines and accounting transactions? Can you handle revenue recognition according to the tightening accounting standards ASC606 and IFRS15 without manual effort?
Single source of truth and compliance can be reached when customer contract rules are fully digitalized, and provided services are collected online from source data.
4 SLOW TIME TO MARKET TO LAUNCH NEW BUSINESS MODELS OR PRICING?
Are you introducing new subscription and pay-per-use revenue models? Are you seeking growth through new digital businesses? Does it seem hard and time-consuming to transform a new business concept to revenue and cash?
Lacking capabilities of legacy systems restrict innovation, offering, and pricing ability, and slow down service launches.
5 ECOSYSTEM-BASED SERVICES ARE HARD TO MANAGE?
Do you incorporate add-on services, products, software or cloud in your service offering? Do you have partners, agents or integrators selling your services? Can you provide self-service and automatically activate ecosystem services? Are commission calculations and clearing of partner purchases manual and disputable?
If transactions and settlements stop for manual processing each time when crossing legal entities, the ecosystem cannot provide services with the speed and cost-efficiency expected by the customer.
Read about Good Sign benefits: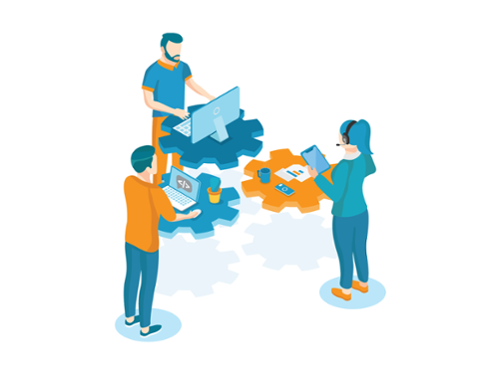 Which transformation drivers affect your business?
1 Digitalization?
Modern Businesses promote end-to-end digitalization due to customer preferences and competitive pressure.
Digitalization brings speed and efficiency.
Intelligent automation is required to bring flexibility and scalability managing customer and data-driven variation and change.
2 Servitization?
Recurring revenue is an advancing business model.
By the year 2030 products have transformed into smart products and data-driven services, such as pay-per-use, pay-per-outcome, and demand-sensing.
Recurring revenue is becoming the dominant business model. Service ecosystems are formed.
3 Data-Driven?
Businesses all over the world are radically transforming into service businesses driven by software and data.
Information is everywhere. It is mobile and connected.
Data insights facilitate change. Source data drives automated processes. Subscription data management is automated. When services are paid per use, service usage data is collected online.
4 Customer-Centric?
Customers are expecting customized standard services.
Pricing may be tuned per customer, executed based on chosen configurations, and rated according to variable actual usage, outcome or value.
Customers expect transparency from used services to invoice lines to what has been agreed on pricing and billing in their contract.
Billing adds value to end customers with accounting data preprocessed for customers' accounting.
Read about our customers: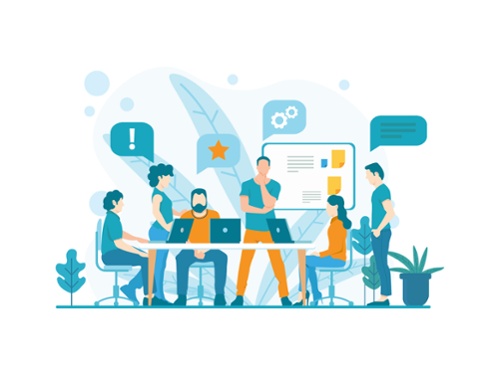 WHY LEGACY SYSTEMS ARE NOT ENOUGH?
1 ERP?
Most organizations run ERP systems born to handle supply-chain. Service companies additionally regard service management software and PSA as their ERP backbone.
Of course, these systems have their place, but they have no true capabilities in handling modern subscriptions and pay-per-use pricing, billing, and accounting.
Lacking capabilities restrict innovation, offering, and pricing.
2 ERP MODIFICATIONS?
If the chosen tactic is to handle recurring revenue with ERP modifications, those are most often needed to handle
dynamic and/or customized pricing
usage data mediation and recurring pay-per-use billing
changes during the contract lifecycle
revenue recognition
Modifications are expensive to make, maintain and alter to changing business requirements. Often some complex manual maintenance and e.g. loads of product codes are required, too.
It may also become expensive and slow to update ERP version due to modifications.
3 CUSTOM-CODED?
Creating custom code for source data management, pricing and billing may have made sense when recurring revenue software was not yet readily available. Today, custom code may be justified in e.g. mobile consumer app.
Else, it should be noted that custom code is expensive to make and maintain. It may become slow and costly to change custom code when business requirements change.
4 SEMI-MANUAL PROCESSES?
One traditional tactic to handle recurring revenue streams has been semi-manual processing.
Excel spreadsheets for consolidating usage data, adjusting pricing, grouping invoices and calculating deferred revenue
Calendar reminders and post-it notes to prompt extension handling, price, and volume increase management
Robotic automation for most repetitive volume tasks.
Semi-manual processes require too many people and do not scale well. It is costly and causes slow cash flow. Manual errors cause customer complaints and revenue leakage.
Additionally, as collecting source data online is impossible manually, service inventory must be based on one snapshot a month. This creates revenue leakage as peak usage is not captured.
Read how Good Sign Software handles recurring revenue:
More to read - recent blog posts
Find more about the topics above, tips, and advice on how to grow your recurring revenue business.