Agile Platform to Monetize IoT Subscriptions

Com4 needed a flexible platform to support its growth. Good Sign delivered a future-proof end-to-end digitalized solution.
One-Stop Shop Solution For Mobile Iot Operator
Com4 offers mobile data connections specifically for IoT in several countries. They needed a flexible billing solution that could cope with their demanding requirements, growth, and customer-driven strategy. Good Sign Software is used for end-to-end automation from pricing and provisioning to billing and customer self-service.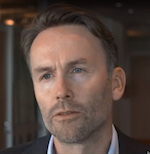 "I would recommend Good Sign for any business looking for flexibility, scalability, and a future-proof roadmap."
Stein André Larner
CEO, Com4
Challenge
Agility, Flexibility, Scalability for a Startup to Grow
Com4, with operations in multiple countries, is specializing purely in IoT. The other differentiator for the company is the ability to offer customer-specific services with high volumes. Flexibility is at the core of the business model. Com4 does not own the data network but operates as a virtual operator using multiple networks with a roaming model and thus can offer an optimized performance to the customer. The organization is very lean and the target from the beginning was a high degree of efficiency.
To reach the target Com4 needed a supporting platform with:
scalability for a startup to scale-up
tools to support variable and customer-specific pricing
flexibility to offer customer-specific processes
ability to integrate easily to get end-to-end automation
Solution
Good Sign Offers the Needed Flexibility
Good Sign provides Com4 with a SaaS solution for service provisioning, rating, pricing, automated billing, and web-based customer self-service. As Com4 sees customer service as a key to success, the customer self-service portal offers broad functionality from subscription activations and deactivations to data monitoring and analysis. Key capabilities of Good Sign Solution for Com4 are:
API for seamless integration to the operational infrastructure of Com4's end customer
service provisioning
rating
rule-based pricing and billing
customer self-service portal
operational data dashboard
Benefits
Solid Base to Grow
Com4 is growing fast. With the operational flexibility and efficiency provided by Good Sign, they can concentrate on sales and targeting new markets. Good Sign is an important element of Com4's value chain, offering possibilities to bring customer-specific services fast to market.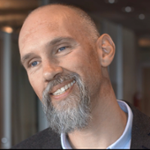 "Good Sign solution is a one-stop-shop for us. With Good Sign, we have gained efficiency and flexibility".
Pete Vickers
CTO, Com4
About Com4
Com4 is a mobile IoT operator located in Norway with operations in multiple countries. The company was founded in 2013 and the focus is clear: to offer mobile data connections specifically for IoT. Since then Com4 has rapidly grown to be a significant player in the field and offers, for example, mobile data for hundreds of thousands of electric smart meters in Norway. More about Com4
Introduce new services as fast as Com4