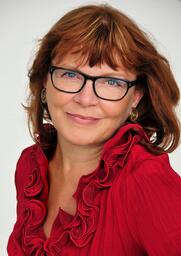 Mervi Vikki-Aaltonen
Good Sign has gained a new member to our growing innovative team!
ITSM professional, Mervi Vikki-Aaltonen, has just started working in Good Sign as the Lead Consultant of Service Digitalization. Mervi will be developing the efficiency of service providing, subscribing and billing for our customers, and she will be building up new service business opportunities for customers.
Mervi is an enthusiastic and high-performing business professional, who in her own words keeps "eyes on the horizon and feet on the ground". She is already well acquainted with the capabilities of Good Sign's solutions from her previous advisory role to Good Sign.
Mervi owns senior experience in IT service management and project management. Within her career earlier, she has been leading large transformational projects and service capability development within UPM-Kymmene, Rautaruukki and Fujitsu. She has also acted as a Deputy Chairman of the Board for IT Service Management Forum Finland and is still an active contributor in the itSMF community.
Mervi will be an excellent extension to our professional team and will further grow our ability to offer world-class service digitalization to our clients in IT, Telecom and Internet of Things Services.