Subscriptions management for a circular economy
Good Sign powers Fortum's HorsePower with a comprehensive solution managing pricing, billing, subscriptions, and logistics chain orchestration.
Capabilities To Operate Subscription-Based Business Model
Fortum HorsePower, a circular economy service, chose Good Sign for end-to-end automation from pricing and service activation to managing logistics processes and billing. Since the HorsePower business model differs from Fortum's traditional business, they needed a solution that could help them manage a subscription-based and logistics-intensive business model.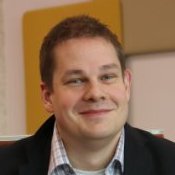 "Good Sign helps us to streamline our sales and logistics management processes. I'm expecting a significant reduction in the efforts and costs needed to manage our deliveries and invoicing. I'm glad that now we can focus on more value-creating tasks. We can also monetize performed services faster than before".
Anssi Paalanen
VP, Fortum HorsePower
Challenge
Support required for new Subscription-based and logistics-intensive business model
With its HorsePower business Fortum is both helping Horse stables to manage manure and using it to produce heat and replace other non-renewable sources of energy. They needed a flexible solution to manage subscription-based and logistics-intensive business model. Because of the required quick time to market for the new service, it was not possible to use the existing information systems and Fortum evaluated systems which could manage the required operations:
dynamic service pricing

customer contracts which control for example logistics process

logistics operator integrations and orchestration


pay-per-use subscription billing
SOLUTION
Service business platform for subscriptions, pricing, service orchestration, and automated billing
With one single software Fortum manages the process from customer contracts to billing. Good Sign software at Fortum covers:
Dynamic data model making customer-specific pricing easy without massive manual work
Automatic, recurring creation of transport orders based on the subscription and customer feedback
An easy way for the transport operators to update delivered amounts almost real-time
Automatic invoicing based on the realized service execution
Benefits
significant reduction of manual work, increased quality, and quicker cash flow

Good Sign Software reduced vastly manual work done previously with pricing, managing logistics and billing the stables. At the same time, the quality has increased because of fewer errors and delay in the process. With the help of Good Sign software, Fortum HorsePower is able to grow and improve cash flow at least 15 days.
About Fortum:
Fortum is the 9th largest heat producer and is active in the field of renewable energy. Fortum HorsePower is one of the renewable energy business units offering subscription-based waste management for horse stables and utilizing waste in heat production.