A Quick Guide to Mass Editing Prices with Good Sign
Pricing is one of the key aspects when looking at profitability and churn. Setting a right price for service requires always a balance of many viewpoints.
In this paper we show how to mass edit prices in Good Sign by selecting and altering multiple prices at once.
Download this whitepaper now and learn:
How to arrange organizations and prices for optimal product catalog flexibility

How to manage all aspects of price, from validity period to usage rating

How to manage different price groupings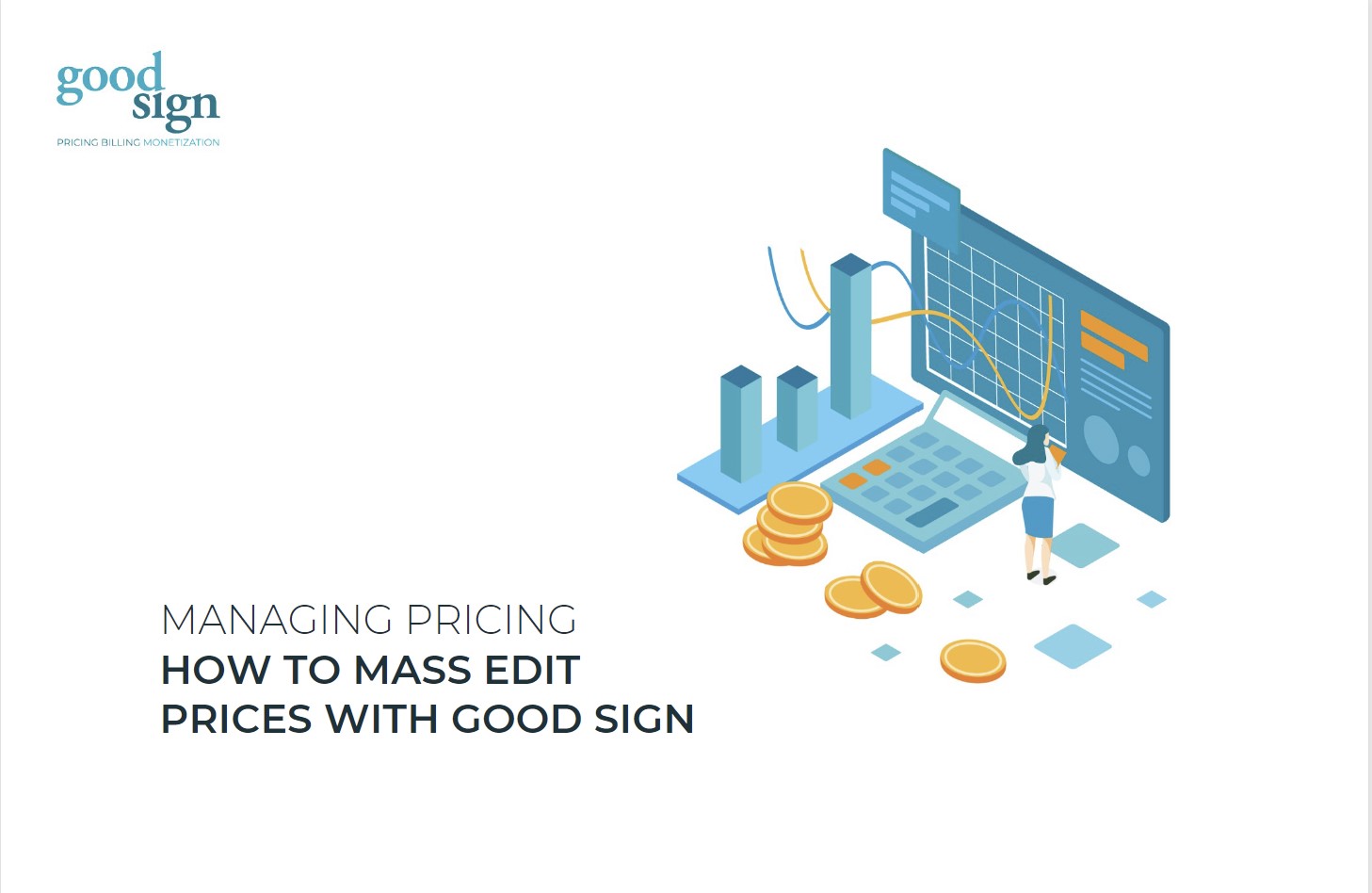 Yours Free!
Just enter the fields below to instantly download.