What are different roles in a service ecosystem? How are earning and pricing models linked with revenue sharing? What are the pain points in managing ecosystems? Why business rule-based automation is the foundation of flexibility and scalability? What does digitalisation of contracts and data-driven transaction management mean for system architecture?
You will get answers to these questions at the Process Days event in Helsinki, 20th of May, where Janne Kivilaakso, VP Solutions Consulting at Good Sign speaks about "Monetization in service ecosystems - a pain point or competitive advantage?"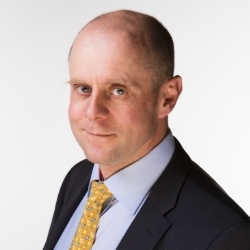 In his speech Janne discusses systemic pain points in service ecosystem business model from a helicopter view. Janne also shares practical examples of managing service ecosystems efficiently.
Typical pain points in recurring revenue pricing and billing:
Revenue leakage eats profits
Monetization process is costly and cash flow slow
Non-compliance with advancing accounting standards and no single source of truth
Slow time to market to launch new business models or pricing
Ecosystem-based services are hard to manage
If you are attending Process Days, come listen to Janne's presentation. Meet us at booth 13 to discuss, for example:
How to launch new services quickly?
How to digitalize service process intelligently?
What capabilities are needed to manage service ecosystems?
Watch a video about Technopolis where Tommy Kankkonen and Risto Kivisilta talk about how Good Sign helped them automate pricing, onboarding and billing of UMA Workspace services. Case Technopolis
About Good Sign
Good Sign Software helps modern service businesses automate pricing, billing and monetization assuring no lost revenue unlike mere ERP suites or plain subscription billing systems. Our customers provide are international service businesses such as Fujitsu, Fortum and Technopolis.
Stop the usual 5-10% service revenue leakage. Eliminate 90% of manual work. Strike 100% flexibility for new revenue models and pricing.
For more information:
CEO Taija Engman, tel. +358 50 372 5142, taija.engman@goodsignsolutions.com