The Why and How: Good Sign Billing Application for ServiceNow
Download this brochure now:
Forerunner service providers using ServiceNow also face problems such as:
Revenue leakage eats profits due to unbilled services

Monetization process is costly and cash flow slow

Non-compliance with advancing accounting standards and no single source of truth

Slow time to market to launch new business models or pricing

Ecosystem-based services are hard to manage
Good Sign's pricing and billing application for ServiceNow solves these problems.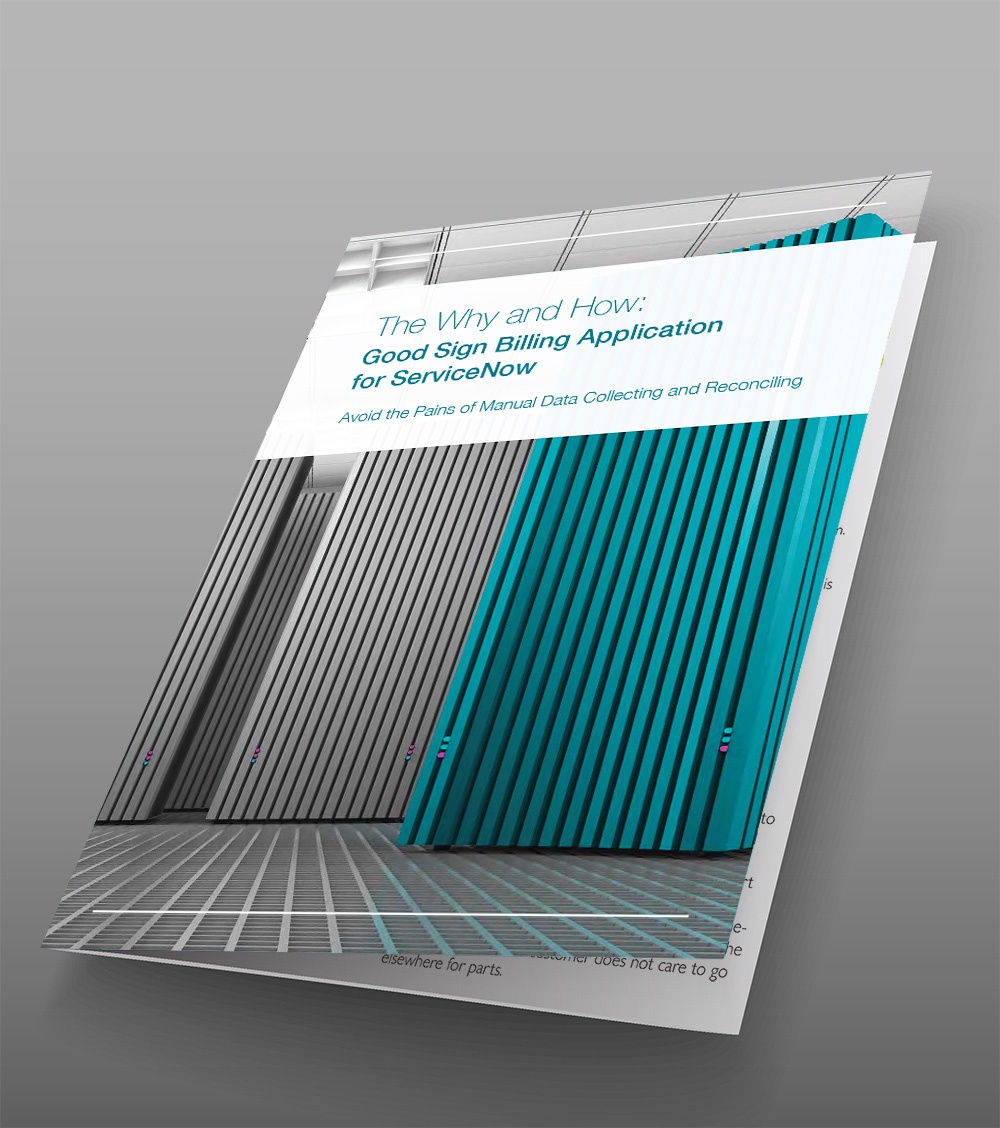 Yours Free!
Just enter the fields below to instantly download.