Scaling A SaaS Business Is A Different Ballgame
SaaS is hot, and while the subscription economy is nowadays mainstream, many client companies discover that SaaS business comes with its quirks.
Whether you are a start-up or an existing business, scaling a SaaS business means having a clear focus on the revenue stream. Soon you will discover that your billing engine plays a central role in your scaling operations. Here are some thoughts on how to do it right from the start.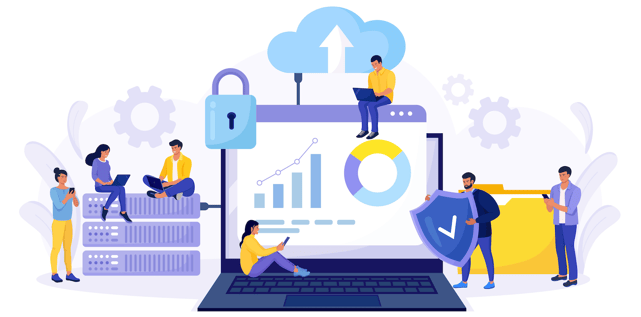 What Makes Billing
Cruc
ial in SaaS?
Already in the 16th century, Dutch traders wrote: "De cost gaet voor den baet uit." Loosely translated: "One must invest before one can reap the results." An old wisdom that holds particularly in SaaS.
Because capital expenses are transformed into subscription fees, liquidity is crucial when scaling a SaaS business. Defining and operating a SaaS business requires dealing with the right pricing models and operating a flawless billing engine to optimize the cash flow.
Scalability, Also Inside Your Company
Pay as you go and build as you grow. But, doing this using an entry-level ERP solution will not give you the best compass to steer your business.
The limited billing module of your entry ERP often forces starting SaaS businesses to create sub-optimal solutions like workarounds (such as excel and BI) or worse, forces them to do billing the only way the system can handle it.
Invest in the Tools That Matter Most
Every craftsman will agree that one should never economize on the tools that matter most. For SaaS businesses, being able to accurately steer on SaaS metrics like ARR, MRR, Churn, CLV, and CAC is essential to running the business.
Being able to have a complete and good oversight on your cash flow, understanding the billing flow, and forecasting on it is at the very heart. Thus, investing in an agile billing engine makes perfect sense.
Start Small With Hyper-scale in Mind
There are many benefits to having an agile billing solution coupled with your ERP system. For example, it allows you to scale the key elements of your business. Being able to tap into the flexibility and durability of an agile billing solution from the start will help you develop new propositions or alter propositions instantly, without having to worry if your back-office can cope.
And of course, it saves you a lot of manual work, like fixing corrupt excel sheets, and reconciling data from different systems, so you can focus on your growth plans.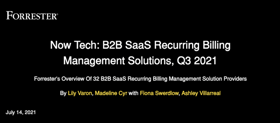 Take Us to the Test!
If you feel your billing needs will outgrow your current recurring revenue billing solution, or if you are just curious to learn how Good Sign does things differently, feel free to take us to the test! We will gladly take on your challenge and prove to you it can be done, and that the new world lies beyond just subscriptions.
Feel free to contact us and let's have a chat on how we can support your company.