Profitability in IoT Requires Intelligence
To improve profitability you need to run your existing business more efficiently or choose to create better pricing or business models - or do both. Billing as a function is closely related to and indeed inherent in both courses of action. Therefore, it's worth discussing what the benefits of automating billing are to companies - especially in the service sector. Especially in Internet of things. Can You really improve profitability utilising intelligent automation?
Avoid the Pain of Manual Data Collection & Reconciling
According to research, companies use office tools for most of their process work. By some accounts even up to 80 %. Office tools and documents like MS Excel are fine to some extent, but a lack of data transparency and all the manual work Office entails means, that process efficiency is limited as volumes increase. This same phenomenon also applies to the billing process. For example, many organisations need to collect billing data and calculate invoiceable amounts from different sources manually. And therein lies the danger.
Digitalization Creates The Opportunity
Eliminating unnecessary costs will improve profitability and manual work is certainly one very potential source of additional costs. Lack of information is another. If you do not have enough knowledge about your contracts it is not easy to operate and plan the right actions.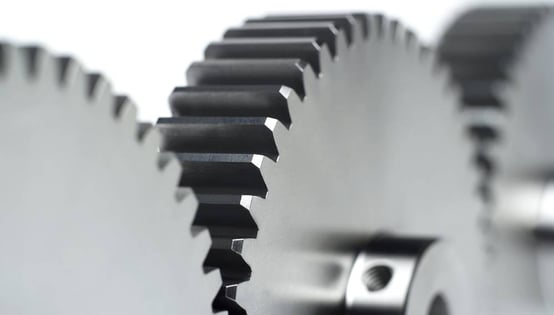 "Eliminating unnecessary costs will improve profitability and manual work is certainly the one very potential source of additional costs."
---
When contracts, cost and billing data are digitalized many tasks can be automated and human efforts organized in a more efficient way. Improved access to data, data visibility and data transparency enable the critical path from data analysis to value add knowledge. It will bring to light the minor details, zero prices or missing amounts that need to be corrected. At the same time, there is an improved ability to execute profitability analysis on a more detailed level than is possible with traditional finance systems. Fixes can, for example, be implemented to improve individual product or contract profitability.
Transform Your Pricing Models to Grow Business
When developing and creating new business or pricing models to grow your business, a smart pricing engine plays an enabler role. A new model can be simulated using existing data. Intelligent billing automation is a requisite for the transition from old to new and wise companies looking to improve efficiency are hearing the call.
The Right Way to Automate Billing? A Digital growth Platform.
Yes, there is a way. Check out the Quick Guide from Good Sign Solutions to get a quick snapshot into the process: