The TV hero MacGyver carries duct tape and a Swiss Army Knife for fixing any issue that comes ahead. Many companies seem to use duct tape solutions for invoicing recurring revenue. ERP, Excel, custom databases, CPQ and RPA are not enough.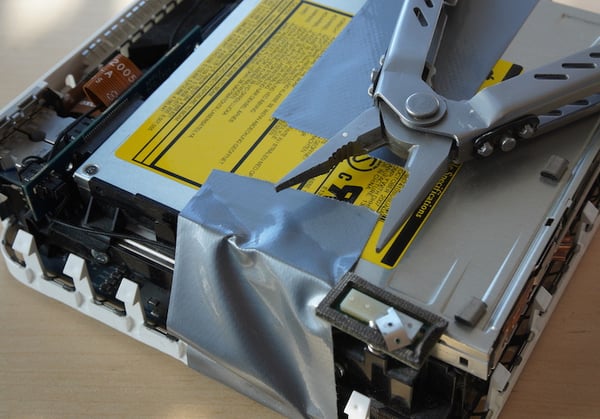 Why you should avoid the use of duct tape solutions in billing the recurring revenue?:
Enterprise Resource Planning Systems (ERP) in recurring revenue?
ERP suites serve well in a product business, and in accounting in general.
As the core of the ERP systems is in the product-centric business model, they lack the features needed for modern recurring service business.
ERP may have been extended and tailored to support service division and/or complemented with Maintenance Service Systems or Service Management Systems. And yet, there is this struggle to avoid revenue leakage, to land a correct price, and to invoice in the correct form as required by customers.
Most industries are undergoing service transformation. Servitization is fueled by data-driven products and customer-centric services. ERP is not enough.
ERP needs to be complemented with such pricing and billing software which is built for recurring revenue. Handling subscriptions, overage, pay-per-use and master service agreements. Take a look at the pictures below showing the fundamental difference.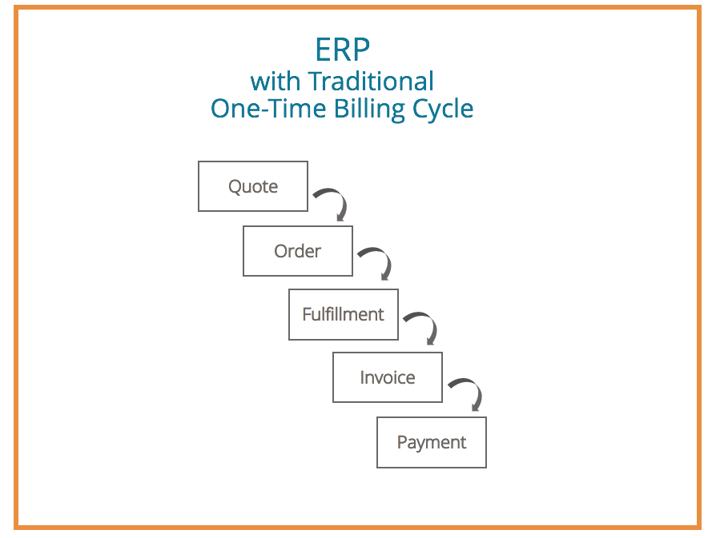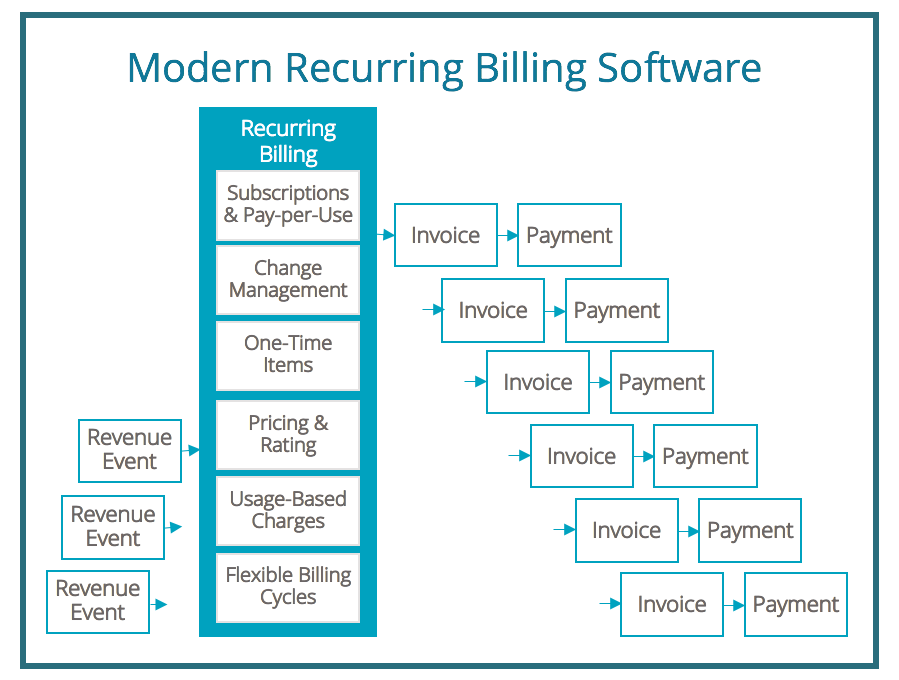 Traditional ERP and modern recurring billing compared
Excel and CUSTOM databases in recurring revenue?
We at Good Sign meet enterprises and startups keeping their product catalogs and pricing in Excel. We see established global IT service providers collecting billing data in Excel spreadsheets for each customer. We hear people manually collecting data and mapping products and prices in Excel. We see critical pricing and rating databases maintained by a single coder.
A company must manage to bill its services. Even when ERP does not support recurring revenue properly. Surely it is good to use Excel or a hand-coded database to aid in the process?
Well, I have witnessed a recognized billing process analyst state that Microsoft Excel is still the most widely used billing system in recurring revenue. He also continued by stating that recurring revenue businesses are always leaking at least 2-5% of revenue. This is why manual work with Excel and custom databases is not enough.
Surely the Service Management Systems are the solution?
Service management tools are becoming the service process ERPs of today. Yes, proper management of service chains and service production is essential.
However, service management tools do not offer some important financial aspects. There may be internal cost allocation functionality available. But modern service businesses also need full-fledged recurring revenue pricing and billing.
Will Configure-Price-Quote (CPQ) tools enable customer-centric

services and flexibility?
It is a good start to have a solid pricing strategy and to be able to configure, price and quote services.
We have seen service providers adding configure-price-quote (CPQ) systems to support the service business beyond ERP capabilities.
Does that solve service configurability and flexibility? No. And why is that?
In recurring revenue, it is just a start that the sales can offer a suitable starting combination and price to a customer. Upselling and cross-selling are desirable. Services evolve. Usage volumes change over time. Discount expires and price lists change.
Therefore, a service provider must be able to digitalize the entire contract life cycle running automated pricing, rating, charging and billing throughout the customer relationship.
Would Robotic Process Automation (RPA) Enable Efficient Services?
If Robotic Process Automation is used where it fits well, it can produce effectiveness and efficiency.
If looking to complement ERP in recurring billing, RPA may well be able to help in removing repetitive manual entries of fixed ERP orders/invoices, when no price changes are expected.
However, RPA cannot go far beyond the boundaries of the existing systems. For example, when ERP requires duplicate product codes for handling different prices or transfer costs, RPA cannot prevent that. When ERP does not have any concept nor functionalities to manage transaction data and usage, RPA cannot help.
Enter the world of smooth recurring revenue automation
The time has come to introduce proper software for recurring revenue business, not a duct tape solution.
This is where we can be of help. Good Sign Software is helping companies freely grow scalable services.
Our software streamlines pricing, billing, and monetization processes.
This means flexible pricing, usage data management, and automated rating, charging and billing. This means removing manual work and errors.
Feel free to contact us and let's have a chat on how we can support your company.