Move from tasks-to-do to tasks-done
We all know it. IT services have been in the forefront of service management with concepts such as ITIL and SIAM, as well as ITSM software suites.
Other enterprise services units have only recently started identifying their service catalogues aiming to take into use service management systems. It has been a long-awaited development, but wait - there's more!
There is a way to take things to a new level and orchestrate extensive operational automation while also gaining full financial control. Not sure?

Here's how:
Let me share a new approach and philosophy. At Good Sign we know there are major opportunities for more effective and efficient service management even in IT. These opportunities can now be exploited by any enterprise services and by any service providers.
Ask three pertinent questions:
What if you could move away from tasks-to-do to tasks-done?
What if you could orchestrate extensive operational automation taking into account customer specific requirements and the complete multi-service provider and supplier business network?
What if you could gain full financial control over costs and charges for any and all services, service items and transactions for all customers/users monitoring profitability from top to bottom?

Finally: What if enhanced efficiency and effectiveness Is possible today?
What if? The answer is yes and we can prove it.

A new era in service management has begun. Good Sign is a great example. We link with your current service management and operations systems to bring automation and financial transparency to a completely new level. It's a novel approach.
Just how big is the difference before and after?
Great question, I'm glad I asked.
Imagine a large manufacturer of physical goods - say bikes - without an ERP system directing customer specific production variables and driving the supply chain, summing up costs and sales margins for standard models and customer specific bike configurations.
Then imagine applying software solutions to bring internal efficiency and effectiveness - and transparency.
Finally, elevate that idea to include engaging customers, retailers, and suppliers to work with the bike company transparently as if it were their own. That's it.

The difference is THAT big.

We promise that by orchestrating the current service management and service operations systems, there are efficiency based opportunities to cut at least 75% of the manual and semi-manual tasks in provisioning services and keeping up change management.
At Good Sign we believe automation is not about just technically writing scripts and building interfaces to other systems. To gain control, you must be able to introduce a configurable service structure for your service catalogue items. You must be able to orchestrate full service chains even if there are customer or supplier specific variables to the delivery.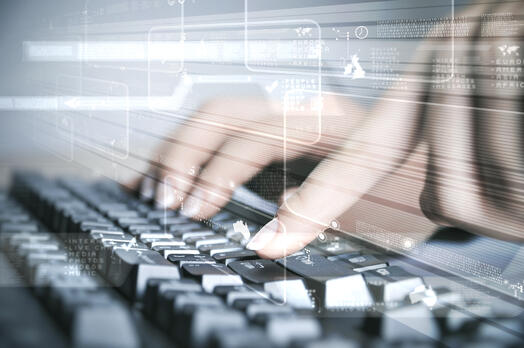 Behold, when bringing in orchestration for extensive automation, you will not only bring in efficiency and effectiveness, but also automatically have a cost and a value attached to all your service products, service items and service transactions.
This information is available online any time. You will verify and further develop your efficiency and effectiveness. You will be able to charge and bill your end customers. And prove your worth to your end customers!
We are pretty proud about this. There are no other software which can bring you to this completely new level as an integral part of your operations. No added calculations. No month-end processing. Always available. Always transparent.
So what's the catch? What's our proposition?

Just what are we proposing? Please feel free to download our Good Sign Value Proposition for Service Automation. Thanks and remember to comment!

---