Billing should be a natural and positive event in business. A financial "thank you" after a job well done. But too often, the invoice or the billing process spoils the party. According to specialist analyst firm MGI, 59 percent of businesses experience significant customer friction due to billing disputes. Older studies show that 39% of businesses see billing as a problem area. In this blog, we will take a look at the root cause of these issues: transparency.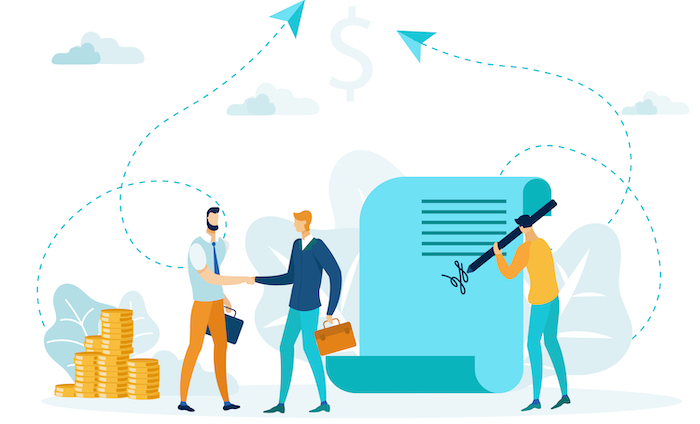 Let's Be Clear: Our Billing Processes Are Unclear
It's often not just the clients that find themselves in the dark when it comes to billing. Unclear, non-relatable billing lines are the result of murky billing processes internally. When billing data is derived from multiple systems, billing rules are unclear, and contract entitlements are fuzzy.
The billing department is left on its own for the daunting task of producing a correct invoice. And in billing, done about right, is wrong: leading to customer friction, late payments, revenue leakage, and reduced cash flow.
Creating a Single Source of Truth in Billing
Transparency first needs to be created within our own billing organization. Or rather, from the contract system. An agile billing system should translate contracts into billing rules and thus always be transparent and correct in registering and processing billing events as they occur.
This way, the error rate can be drastically reduced. You will find yourself with a much more efficient invoice cycle, fewer disputes, and quicker cash flow.
Direct Insight, Direct Upside in Billing
Automating billing is not just essential for business continuity, it is also an overlooked customer touchpoint. When evaluating the supplier, clients look at the cost and how they occurred. These details are found on the invoice.
What was our usage, and how can we optimize it? Should we alter our contract? In B2B, providing insight and preferably usage advice is a method successfully used as a best practice to grow business within an existing account. For many B2B SaaS companies, it's a dominant aspect of their land and expands growth strategy.
The Future of Billing Is Transparent
We already see the best-run companies provide their clients with real-time usage data. How much have we used and spent this month so far? Putting your client in the driving seat by providing real-time billing transparency and options to optimize if needed, will certainly be a trend for the future.
These insights will be a differentiator in competition, as you are bringing trust and control to your client. Your clients will love you for it, and you will certainly love them back.
Take us to the test!
If you feel your billing needs will outgrow your current revenue billing solution, or if you are just curious to learn how Good Sign does things differently, feel free to take us to the test! We will gladly take on your challenge and prove to you it can be done, and that the new world lies beyond just subscriptions.
More to read:
https://www.goodsign.com/blog/automated-billing-can-be-a-money-maker
https://www.goodsign.com/blog/show-your-clients-some-love-via-your-invoice
https://www.goodsign.com/blog/from-traditional-services-billing-to-a-proactive-process
Sources:
https://mgiresearch.com/agile-billing/
https://www.sherpadesk.com/blog/9-ways-to-create-transparency-with-clients